I've been published in multiple magazines and websites. I've also managed a blog and done copywriting for a Melbourne bike store. And of course I single-handedly manage and publish this site. I can write for your brand or business too. I also offer writing coaching. If you're interested, get in touch via the contact page. Otherwise, enjoy the collection of stories below.
published stories
Over three foggy days and frigid nights, I experience the beauty of the Grampians—and ponder the direction of my life. Published on Cycling Tips.
The story of Climate Cycle 2018, a 'non-charity' bike ride between Melbourne and Canberra in aid of climate action. Published on bikepacking.com.
The story of a ride over the Victorian high country on back roads and trails, following ACV's Dargo High Plains route. Published in Wild Magazine Issue 164 March/April 2018 (Please note that this is an affiliate link, meaning that if you buy a subscription to Wild—or any other magazine—through this link, you will be supporting ACV, plus getting a great mag!)
Getting stuck in a flood was the last thing I expected when I cycled outback South Australia. Published in Ride On magazine, Winter 2016.
I have a few too many in Victoria's high country...the story of a mountain biking and brewery road trip. Published in Ride On magazine summer 2016/17.
I talk to the people behind some of Australia's great bike-related social enterprises. Published in Ride On magazine sping 2016.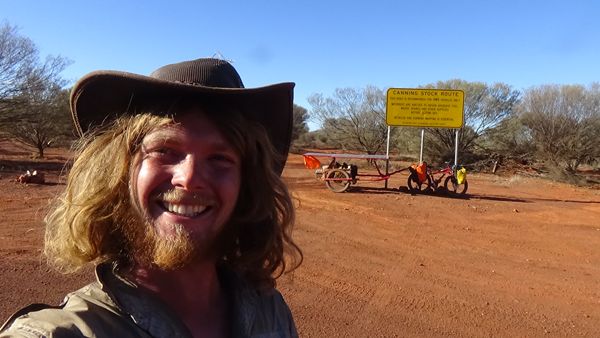 I chat with Sam Mitchell—adventurer and E-bike pioneer—who tackled Australia's toughest ride whilst towing an old trampoline. Published in Ride On magazine Autumn 2017.
The story of riding the Old Beechy Rail Trail in the Otways, and the desperate search for a chicken parma. Published in Ride On magazine, Autumn 2016.
blogging
See all my stories on the Velo Cycles blog, or browse a selection of the best ones below.
copywriting
I have sound technical knowledge from extensive industry experience. I can write product descriptions that are concise and understandable.