You could spend years cycling Victoria's back roads and trails, as I have done, and never get bored. But if you only had a month to ride your bike in Victoria, where would you go? How do you choose just a few rides? I've compiled a list of the top six most scenic, most iconic, most epic bike rides that the state has to offer. From alpine plains to coastal cliffs, gourmet districts to historical precincts, gut-busting road climbs to heart-stopping mountain bike descents, these are the Great Rides of Victoria.  
great ocean road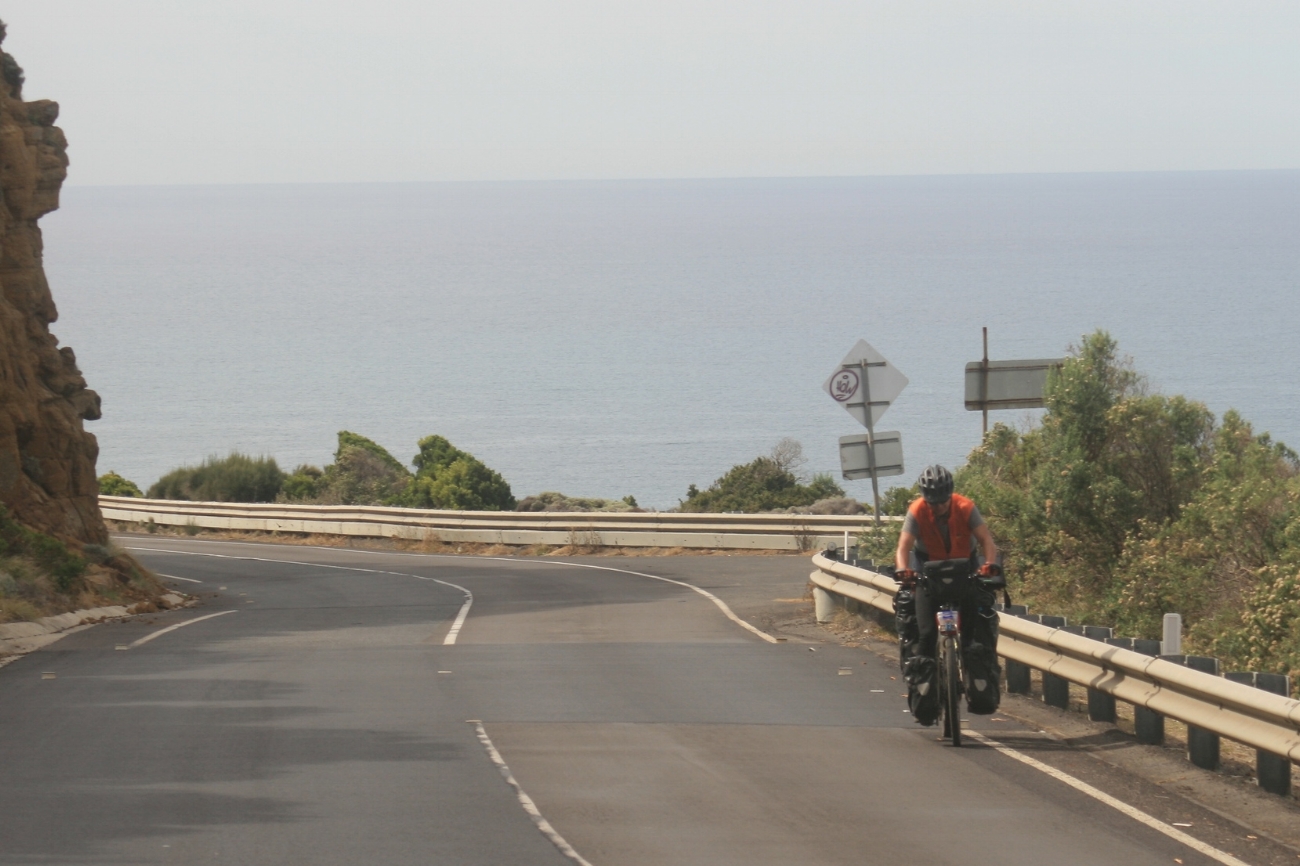 One of the world's most scenic roads, The Great Ocean Road snakes along Victoria's west coast for over 250km. It takes in endless miles of stunning coastal scenery, from the dramatic rock formations of the Port Campbell National Park (including the Twelve Apostles), to the wild beaches and cosy hamlets of the Surf Coast. There is one major climb, which takes you high into the Otway Ranges and its beautiful rainforests. This is a land of waterfalls and tall mountain ash, ferny groves and mushrooms. You'll want to pick your times, as peak holiday season can be very busy on the Great Ocean Road, and the weather can be atrocious. But it's one of the most unique and memorable bike rides you're ever likely to do. 
Read more about the Great Ocean Road...    
great alpine road
The Great Alpine Road takes you over the roof of Victoria, and includes one of Australia's toughest and most iconic climbs, Mount Hotham. You're tenacity will be rewarded with crisp alpine air, epic mountain scenery, and the knowledge that you've dragged yourself over Australia's highest road pass. It's not all punishment though, far from it. You'll ride through the High Country Gourmet Region, where you can sample local wine, beer, cheese, berries, honey and more. You'll pedal beside the Tambo River, where you can stop and have a refreshing swim. And you'll visit the historic town of Omeo, where you can stay in an old art-deco hotel. Check your brakes before you go, as you'll hit some high speeds on the downhills. And you better bring your climbing legs.  Are you ready?
Read more about the Great Alpine Road...
grand ridge road
The Grand Ridge Road is a hidden gem that winds through the Strzelecki Ranges of South Gippsland. A mixed sealed/gravel route, it's the easiest ride on this list, and carries little traffic, making it a great introduction to adventure cycling in Victoria. It takes in rolling farm country, moist rainforest and a few pine plantations, as well as one of Australia's original and best craft breweries. If you like that out-of-the-way feel, and want to be charmed by the countryside, this ride is for you. 
Read more about the Grand Ridge Road...
goldfields track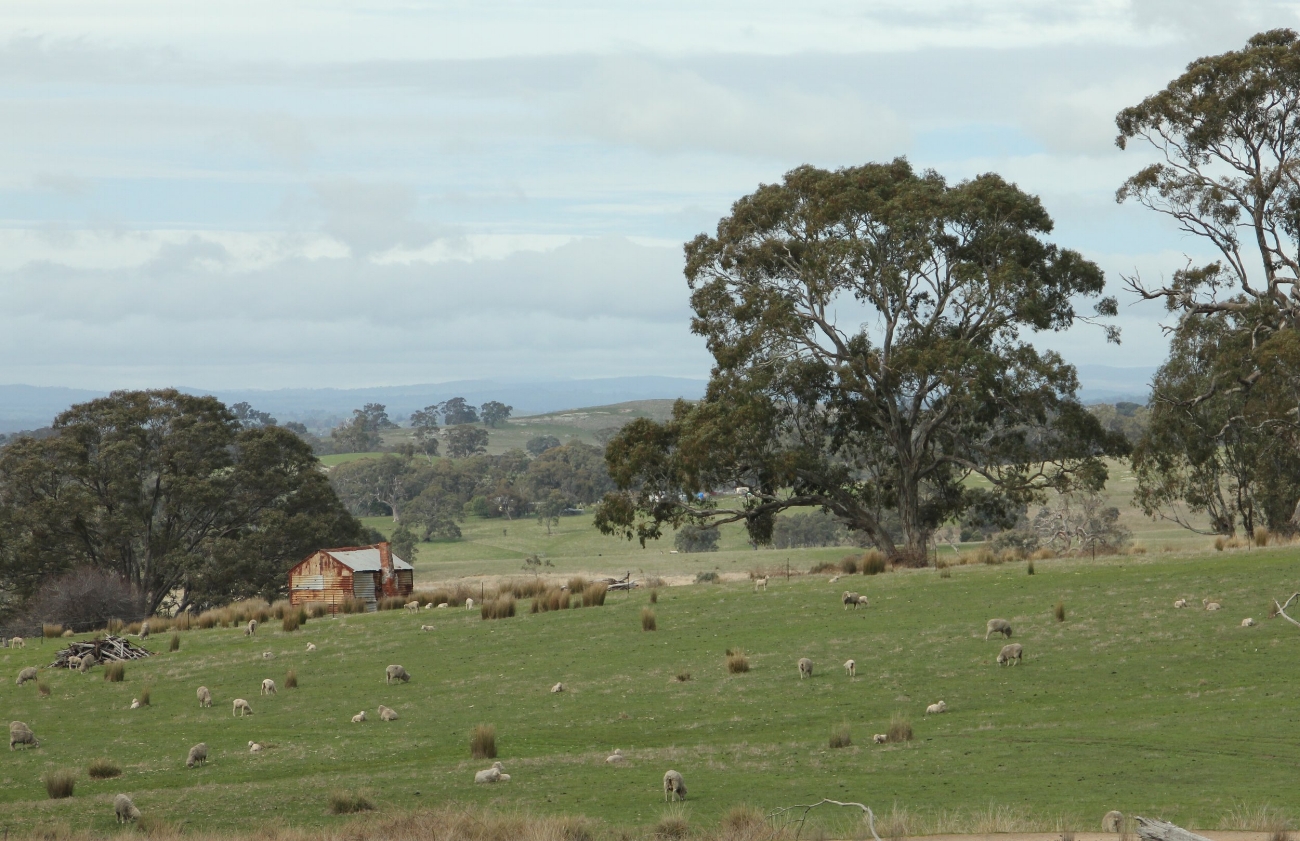 The Goldfields Track is the state's longest off-road bike trail, meandering for over 200km through the goldfields region of central Victoria. It includes an impressive amount of singletrack, as well as quiet country lanes and forest fire trails. It's most suitable for mountain bikes, though parts of it can be ridden on a gravel/CX bike. You'll see a variety of landscapes, from lush native forest to dry woodland, and farming country in between. It also takes you through the scene of the world's greatest ever gold rush, an event that transformed Victoria from provincial backwater to commercial powerhouse. There's plenty for the history buff to get stuck into, with the trail passing many ruins, old gold diggings, and towns where grand, old buildings line the main street.
Read more about the Goldfields Track...
australian alpine epic trail
Traversing the slopes of Mount Buller and Mount Sterling, the Australian Alpine Epic Trail is the only trail in Australia to be granted 'epic' status by the the International Mountain Bicycling Association (IMBA). Requiring a high degree of fitness and medium technical ability, this cross-country mountain bike trail winds through alpine woodlands, and offers spectacular views over the Victorian high country. There's plenty of variety, with technical climbs, twisting descents, and sections of fire trail. There are heaps of berms, plus natural surfaces as well, and it's finished off in the most spectacular way possible, with an 8km downhill that will have you whooping into the bush. It's one of the best descents in Australia, a flow masterpiece of, well, epic proportions.
Read more about the Australian Alpine Epic Trail...  
tour of the Yarra valley & yarra ranges
A favorite local road cycling destination, the Yarra Ranges are criss-crossed with quiet roads and carpeted in awe-inspiring forests. This ride takes you one some of Victoria's most scenic roads, including the Acheron Way and Mount Donna Buang Road. The ranges are home to the world's tallest flowering plant, the mountain ash, and swathes of rainforest typified by cool gullies and stands of tree ferns. You'll even go past Victoria's tallest tree, at around 90 metres high. You'll tackle challenging climbs and fast, twisting descents. You'll experience soul-touching scenery and encounter little traffic. The ride starts and ends in the Yarra Valley, renowned for its picturesque scenery and delicious local produce including wine, cheese, chocolate and ice cream. The trail that goes through the valley, the Lilydale to Warburton Rail Trail, is one of Victoria's best. I've ridden it dozens of times and I'm still not sick of it. And it's only a stone's throw from Melbourne. 
Read more about the Tour of the Yarra Valley and Yarra Ranges...
 other posts like this one